Glucose Meter Air Purification Blood Glucose Monitor System
Model:BG01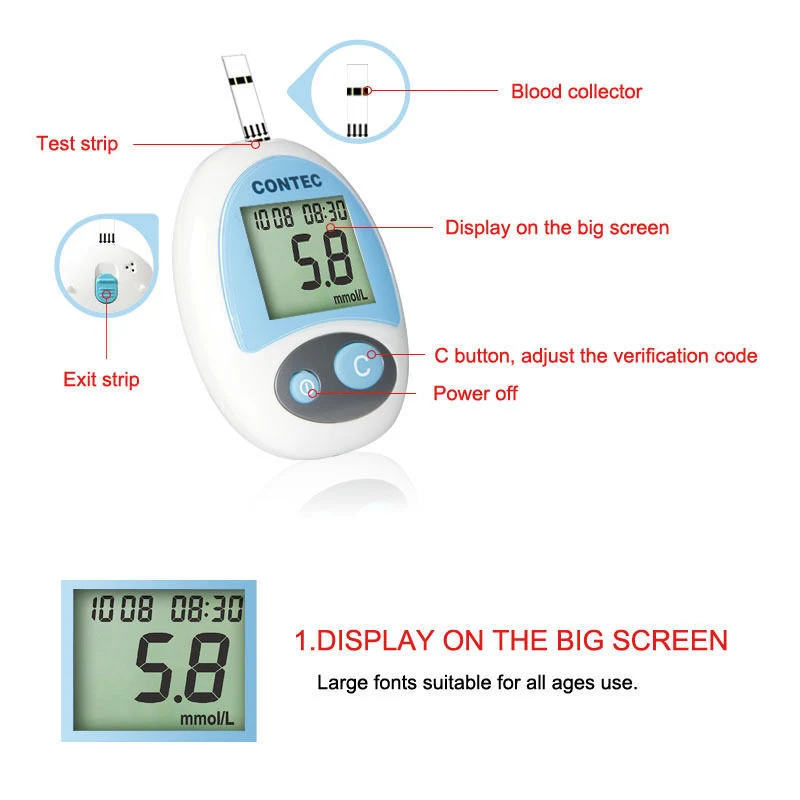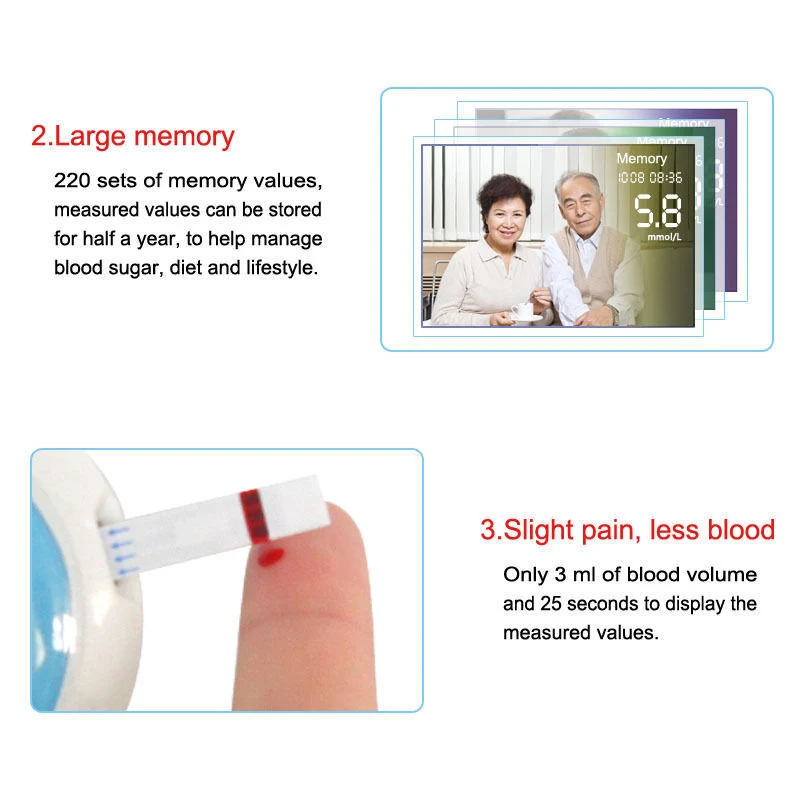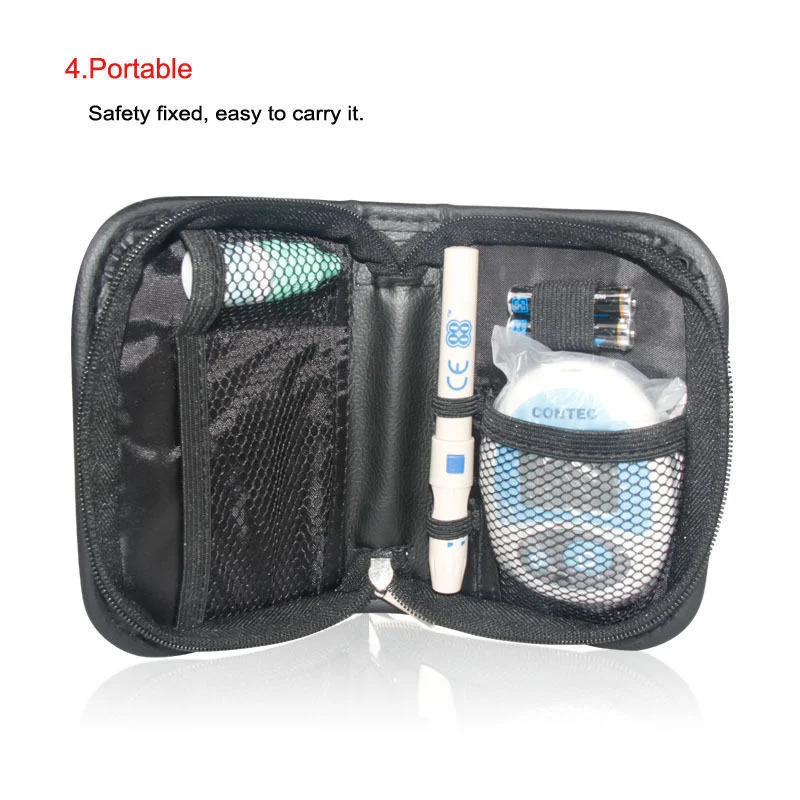 Introduction
Blood Glucose meter is a device for testing glucose in capillary whole blood, which is applicable for use in medical institutions and monitor blood glucose for diabetic or other people.
Features
1)User-friendly interface.
2)Storage for 220 results, and display the average value of 7-day, 14-day and 28-day.
3)Only 3 μl blood size, which effectively alleviates body pain.
4)Two AAA batteries, which meet the requirements for 1000 tests.
5)Automatic temperature compensation ensures accurate measurement.
6)Only 25s test time, which saves your valuable time.
7)With data storage and transmission functions.
Performance
| | |
| --- | --- |
| Test strip | specified blood glucose test strip |
| Sample | capillary whole blood |
| Blood size | about 3 μl |
| Test range | 2.2mmol/L~27.8mmol/L(40mg/dl~500mg/dl) |
| Test time | 25s |
| Calibration curve | automatically select test curve by the correction code |
| Power supply | two "AAA" batteries |
| Battery life | about 1000 tests |
| Memory | 220 results, and automatically calculate the average value of 7-day, 14-day and 28-day |
| Test temperature | 10ºC~35ºC |
| Test humidity | ≤80% |

Accessories
One leather bag
One user manual
One lancet
Two "AAA"batteries
Physical characteristic
Dimension: 85mm(L) × 67mm(W) × 25mm(H)
Weight: about 100g

Certificate:CE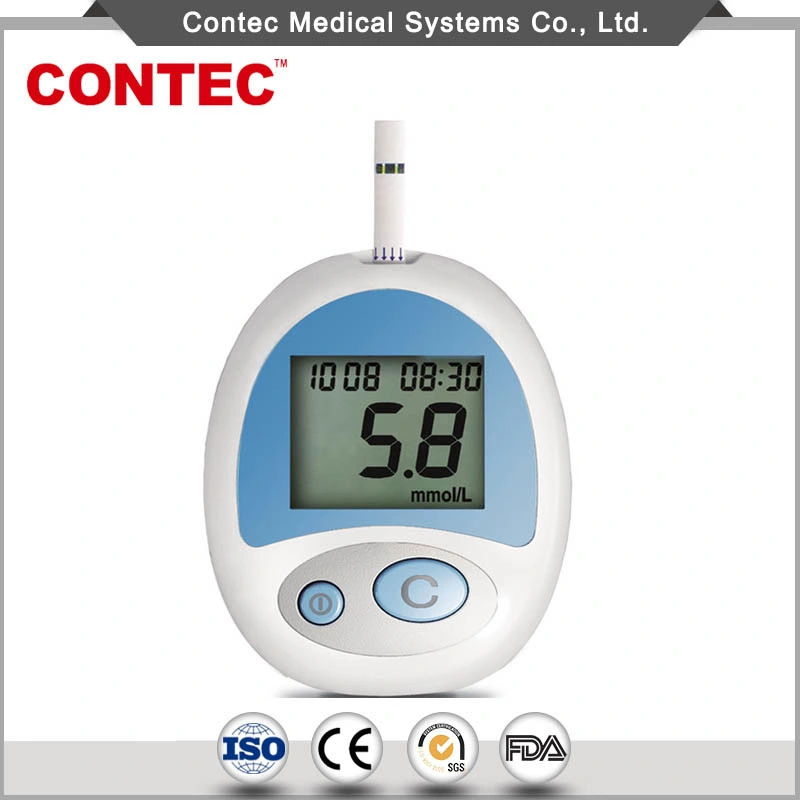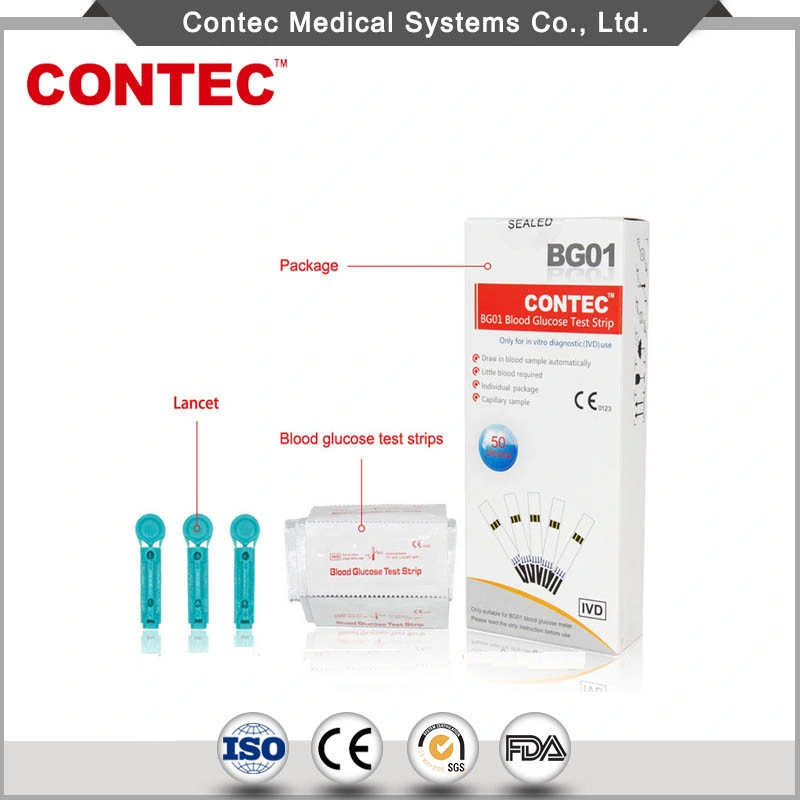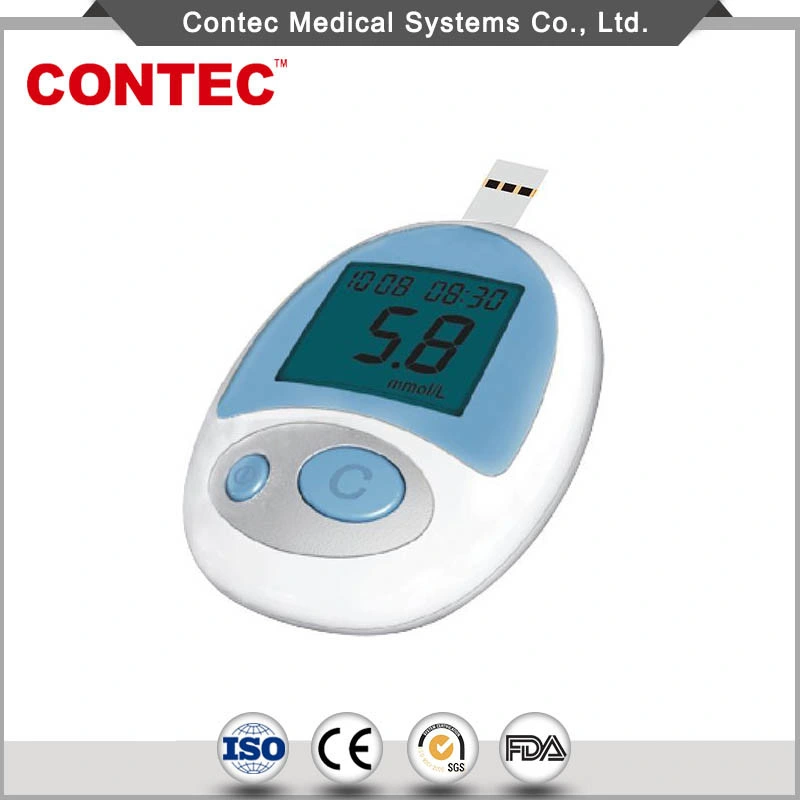 -TELEMEDICINE products
-Pulse oximeter
-Patient Monitoring
-ECG machine(Electrocardiograph)/Holter ECG/Stress test ECG,
-EEG,
-Ultrasound Imaging,Pocket fetal doppler,fetal monitor,
-Blood pressure Monitor(ABPM),
-spirometer
-infusion/syringe Pump
-Digital Stethscope
-In-Vitro Diagnostics
-simulator
-Veterinary products