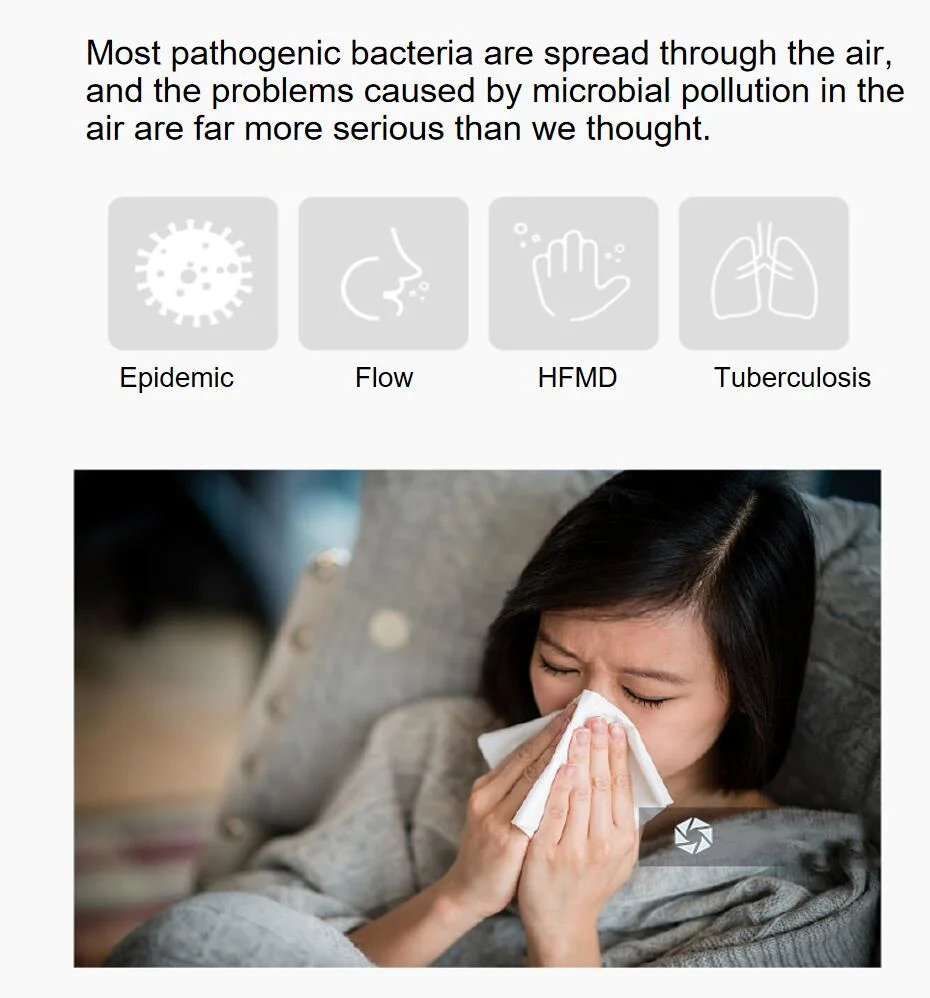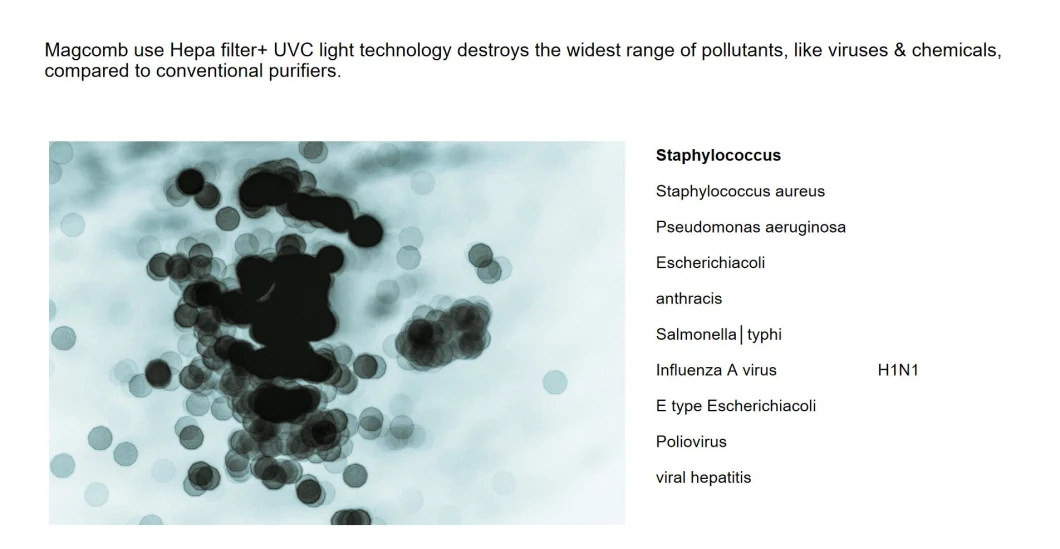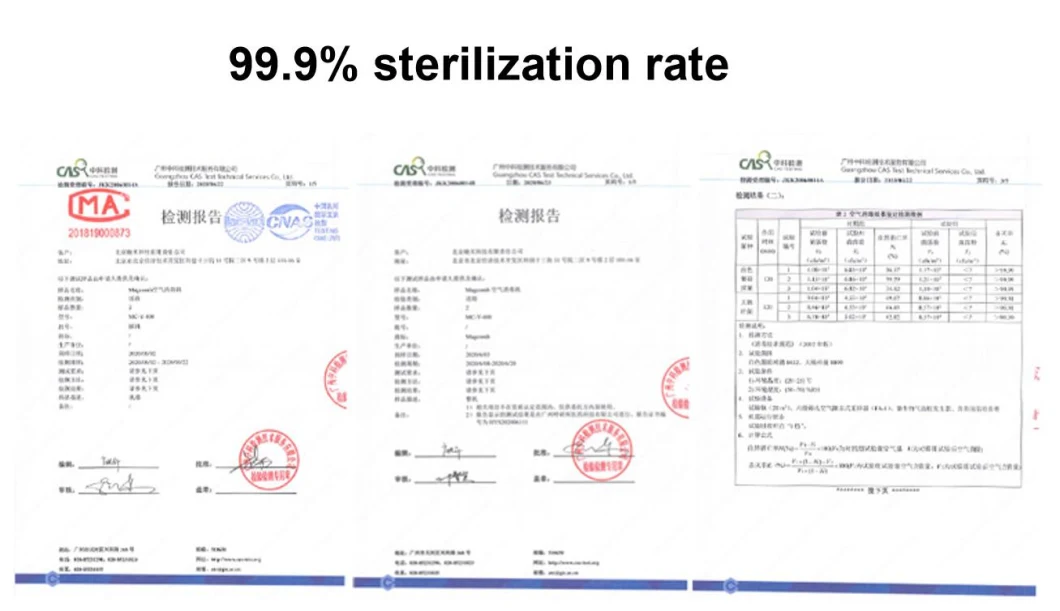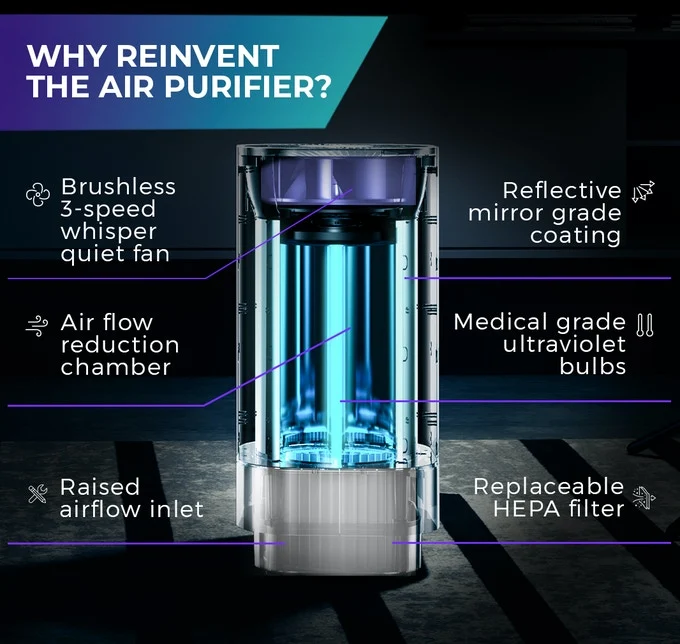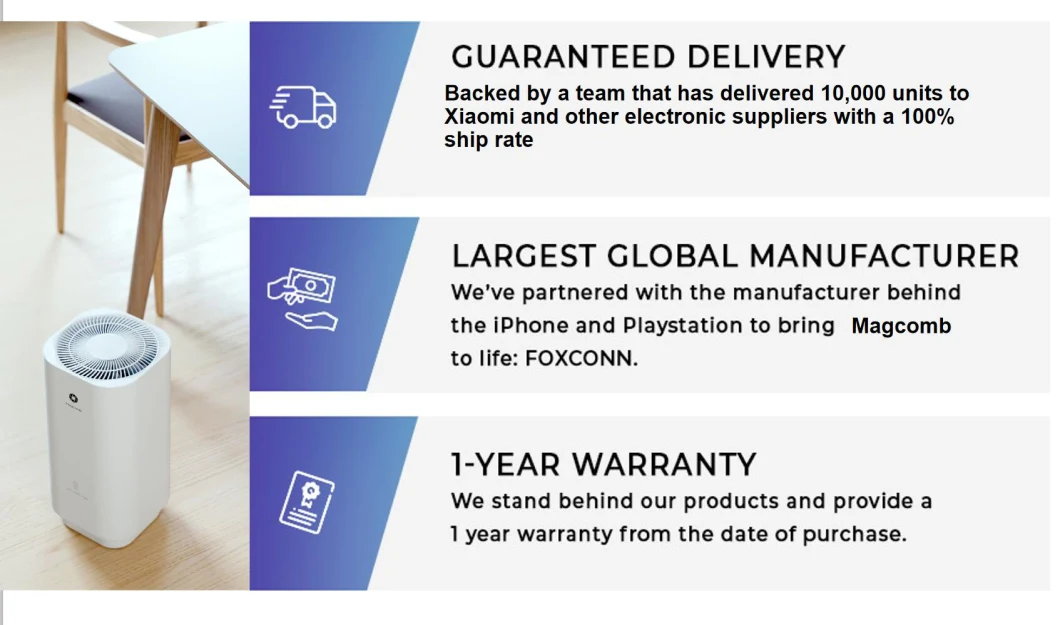 1. SAFE TO USE 24/7 IN THE ROOM
a)ZERO UV-C LIGHT LEAKAGE PROTECT YOUR SKIN AND EYES.

b)Re-open businesses, provide employee safety, and prevent putting people at risk.
c)Provide customers with the comfort and confidence to enter shared environments.
Keep your home safe, even when it's become a classroom or boardroom.
Magcomb is designed to sanitize the air around you, while you're there. Unlike UV-C solutions found in hospitals, or other UV-C devices that can damage your eyes and skin - everything happens inside the device. There's absolutely zero light leak, so it's safe for your loved ones to co-workers.
Most powderful for its size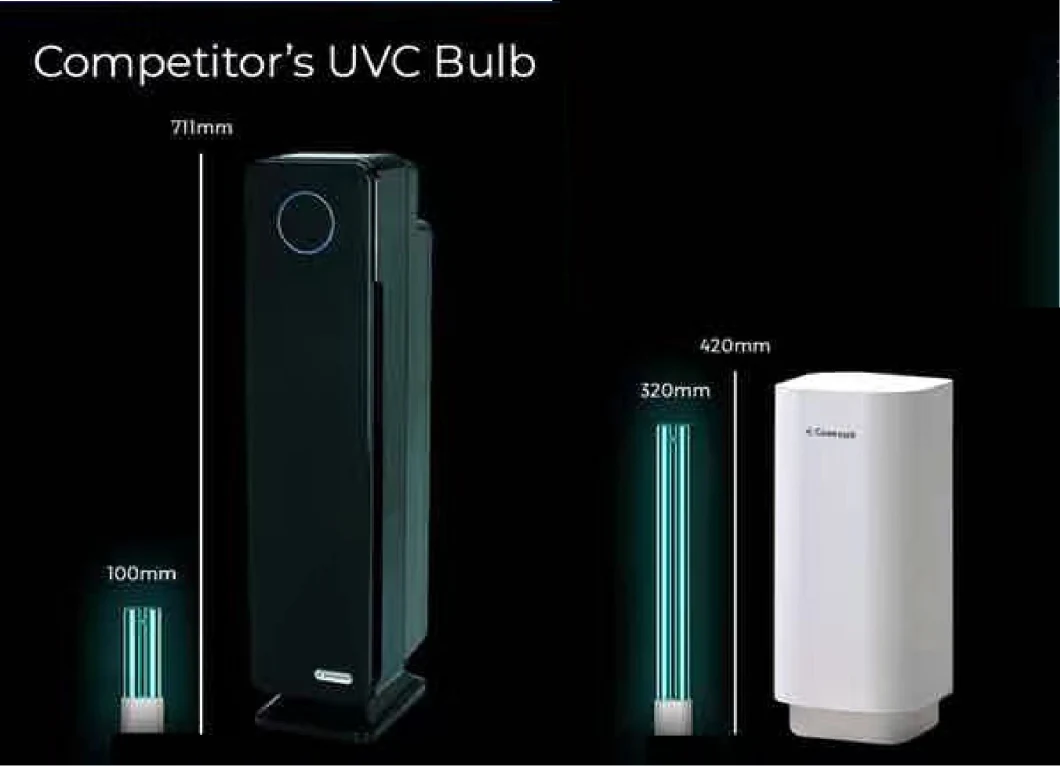 Magcomb uses an ultra powerful and high efficiency 254 nm UVC wavelength bulb that provides the right intensity, dose and duration that's needed to inactivate and destroy the outer proteins of microorganisms. (see FDA article here).



TRADITONAL AIR PURIFIERS COLLECT INSTEAD OF DESTRORY
Filters that collect or trap particles and dust rather than destroying them. Airborne particles are much smaller than droplets and can linger in the air for longer. Air currents can also carry them longer distances.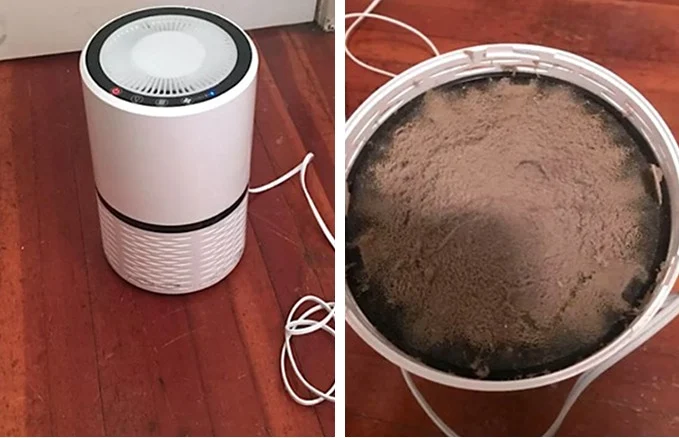 AIRBORNE PARTICLES CAN SPREAD UP TO 25 FEET
Invisible to the eye, there are harmful particles suspended in the air. These airborne particles cannot be removed with hand sanitizers and masks.

https://youtu.be/QFMy_-ffseI

Our solutions:


3RD PARTY LAB TESTED
Access the 9/16/2020 Lab Result 1
Access the 9/16/2020 Lab Result 2
HEPA+UVC LIGHT IS PROVEN AND EFFECTIVE
HEPA and UVC light technology has been a trusted technology for air purification from hospitals to airports for decades. Recent UVC break-throughs in manufacturing have made it possible for high quality UVC bulbs to enter the consumer market. Clean-tech's 2-Stage air purification rethinks the fundamentals by focusing on maximum UVC exposure time rather than just collecting pollution and maximizing air volume.
Stage 1
Full room air purification begins with a HEPA 10 air filter removing larger particles and allergens to optimize the UVC effectiveness. Large particles will block the UVC light rays from deactivating microorganisms. This first stage is critical to cycling and purifying air at scale.
Stage 2
Air flows into the purifying chamber coated with ReflectTech mirror coating the optimal 360 degree equidistance from the bulb for a amplified UVC dosage at extremely high intensity. The mirror coating both reduces particles from adhering to the side of the chamber, but bounces and focuses the UVC 254μm wave length into the chamber. All air flowing through the device is sterilized.


Where to use Magcomb?
Feel safe when waiting at the dentist or doctors office. Magcomb is one of the first devices to provide medical grade UVC air purification when people are in the same room safely.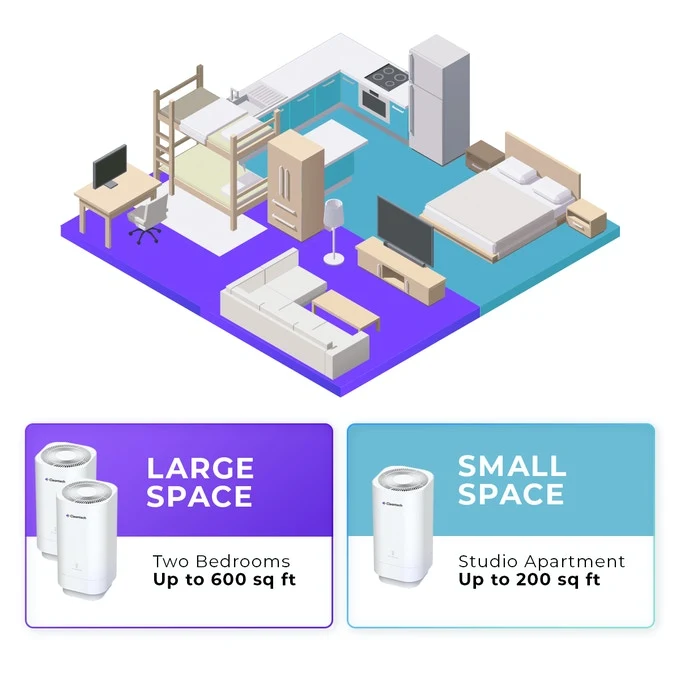 Lobbies & Waiting Rooms
Retail Stores
Coffee Shops
Gyms & Fitness Centers
Our manufacturing :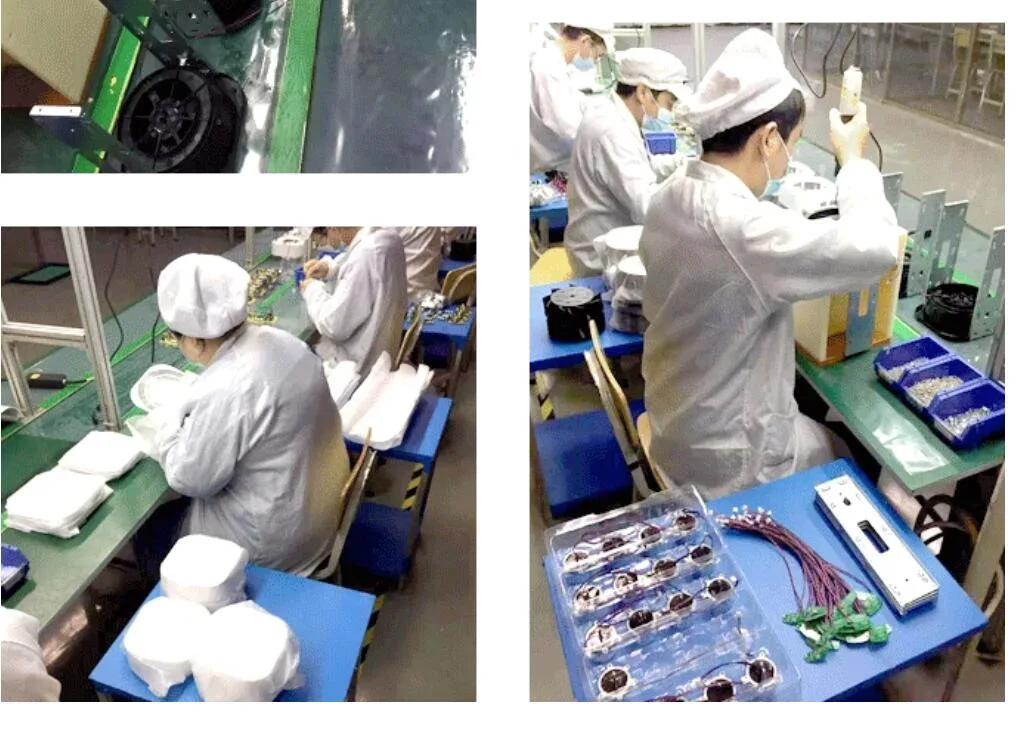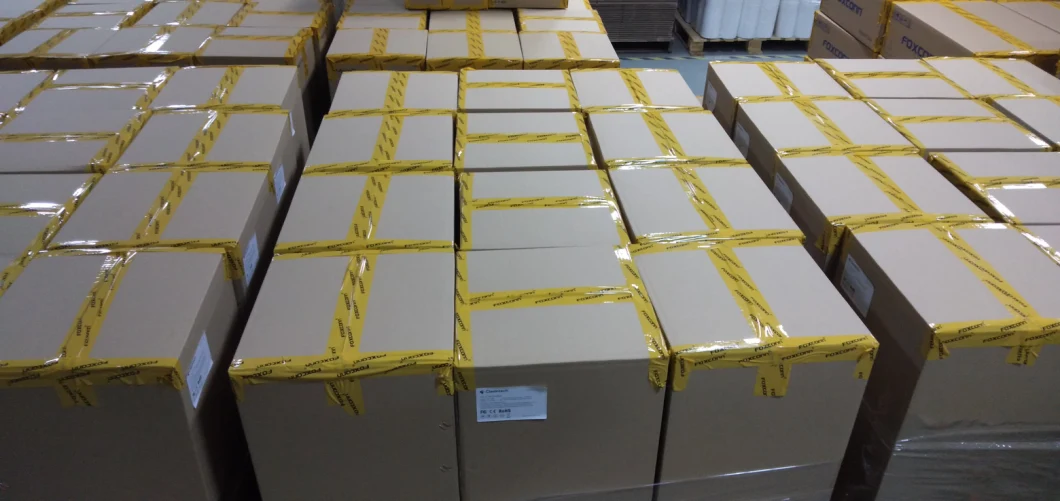 Specifications:
24W 254nm UVC Bulb
Mode 1 - Full Power: 58 decibel rating
Mode 2 - Low Power: 45 decibel rating
Replaceable HEPA filters will be available to be purchased directly through clean-tech.co