Saliva Collection Kit Sputum Container Self Sample Collection Kit for PCR Test Saliva Collection Test Kit
HCY Saliva Collection Kit is user-friendly designed for donor's DNA/RNA sample self-collection at home, which is an all-in-one systemfor collection, stabilization, transportation, and storage of RNA from saliva sample. This product collects saliva samples secreted from the oral cavity through the collection tube, and evenly mixes the collected saliva with the transport medium, ensuring the integrity of the DNA/RNA in the saliva sample.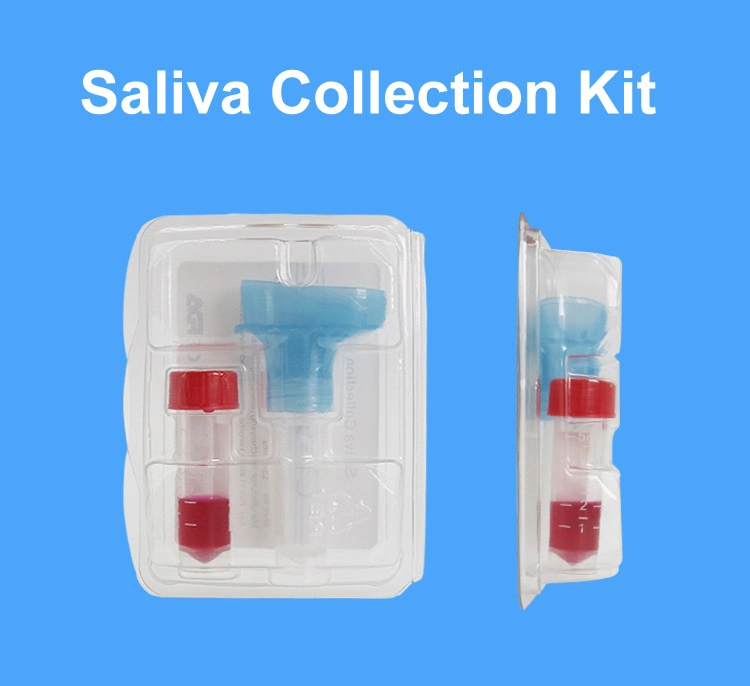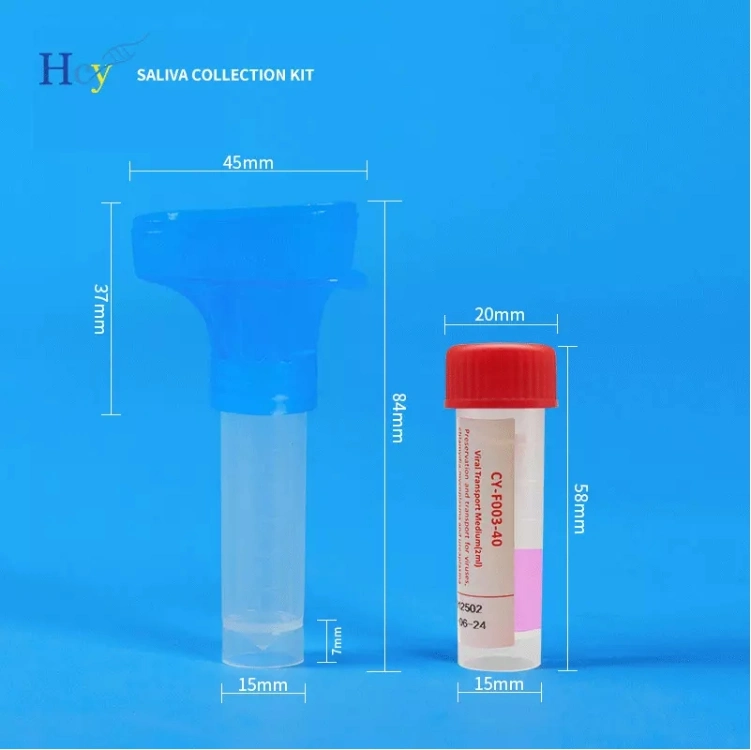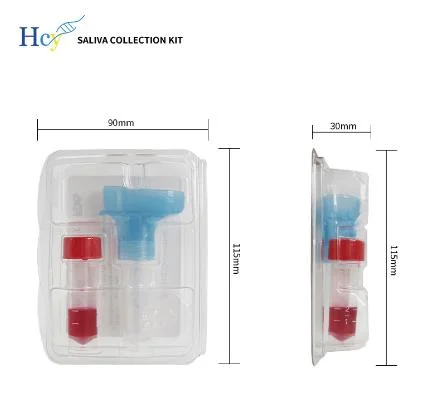 1.Non-invasive, painless, easy to handle. Ideal for
children sample collection
2.Samples are non-infectious and can be shipped
safely.
3. Self-collection, no need for a trip to a testing center. 4. Medical staff are not exposed to the risk of infection.
5. Suitable for field, home use and clinic-based
sampling Collection tube specified to 95kPa for leak
proof mailing
6. Assisted version for Infants and Elderly
7. Unique funnel design prevents spillages or buffer
flow back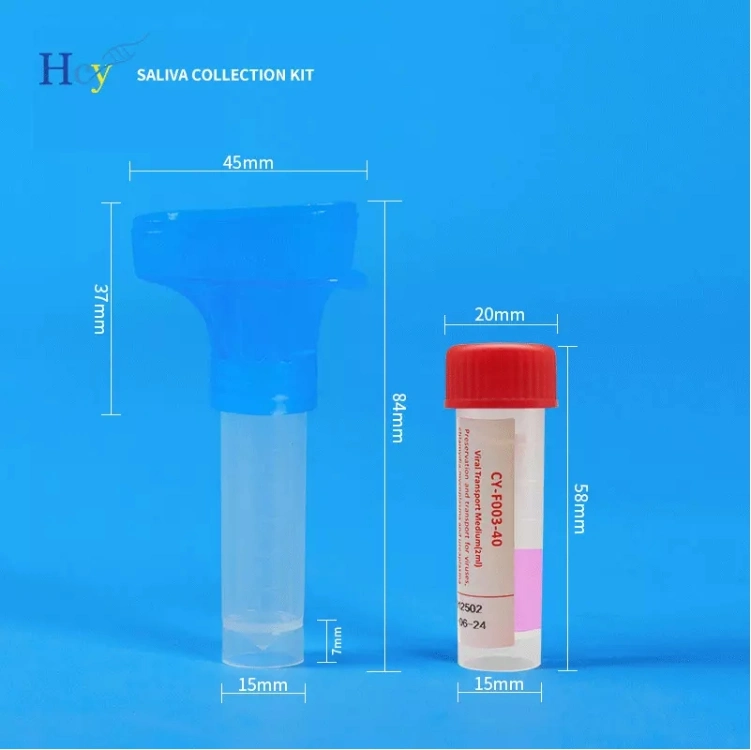 1.The composition of the collection funnel, collection tube and collection tube cap should be polypropylene material;

2.The preservation solution (transport medium) is sealed and leak-free; 3.Centrifuge tube and saliva collection port do not leak preservation solution
(transport medium).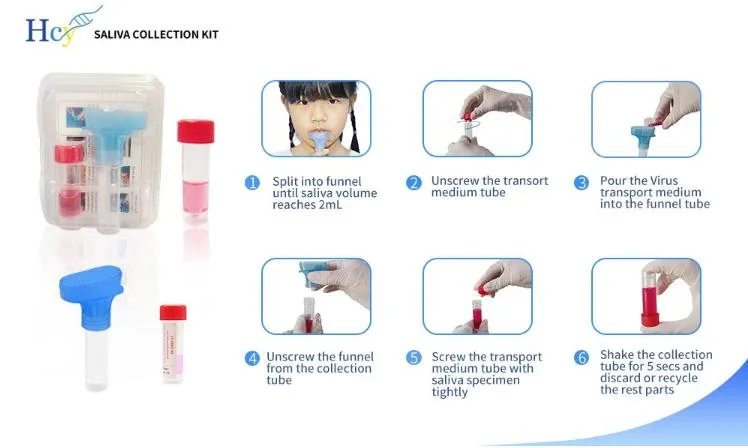 Catalog#

Description

UOM

CY-98000C

Viral Transport Medium 2mL in a 5mL vial

5mL empty funnel Tube

Carton Size: 52*40*30cm

200 Kits/Carton

N.W./G.W: 5.89/6.89kg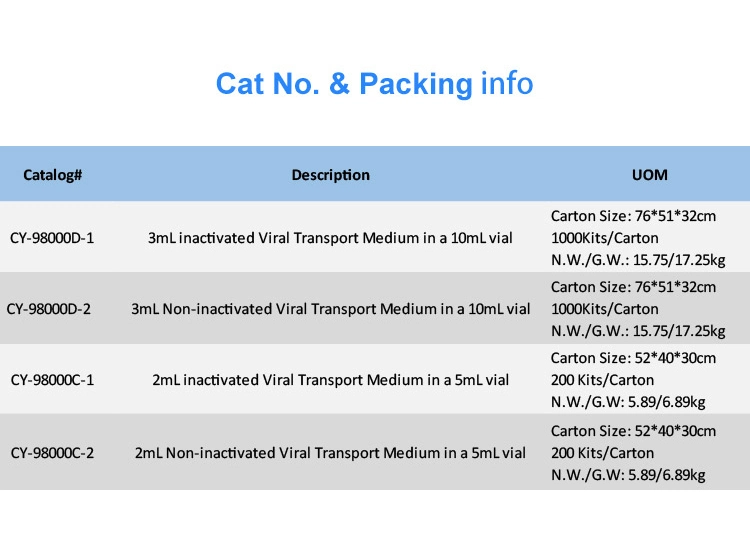 GMP Class 100,000 Manufacturing Factory