· Tri beveled, sharpened cannula
· Packaged in dispenser boxes
· Manufactured in class 100K clean rooms
· Gamma sterilized with five years shelf life
· Compatible with most lancing devices
· Boxes of 100 and 200 count Size: 21G, 26G, 28G, 30G, 33G
High quality, sharp needle, smooth surface, easy to puncture and small pain.

One injection molding, sterilized by irradiation sterilization.

Applies to most lancing devices in the market. Offered in variety of needle diameters for various blood sampling demands.

Used in the peripheral blood sampling of the human fingertip of the
various types of hospital and patient, such as blood routine
examination, rapid CRP, microelement and so on.

Clean test site with isopropyl alcohol .Remove protective cap from one -step lancetContains

Place and hold lancet on test site .Push down gently to activate .Discard lancet in sharp contain

Fits most standard lancing devices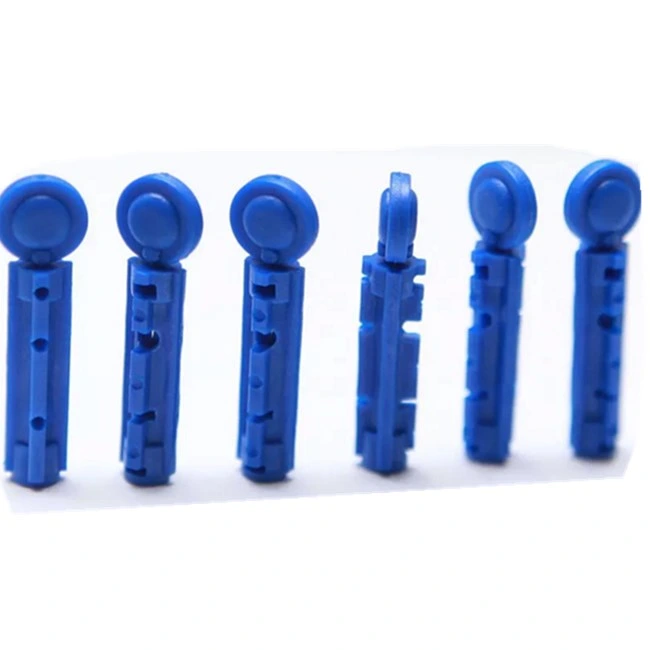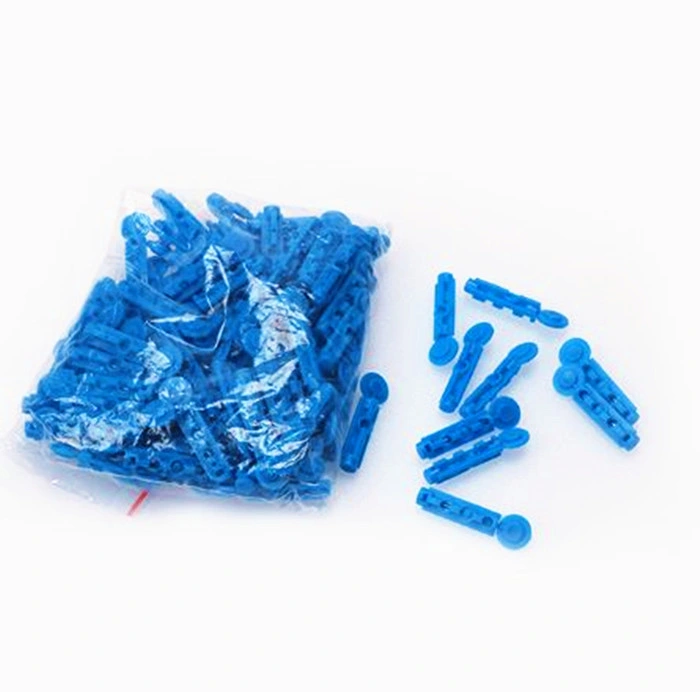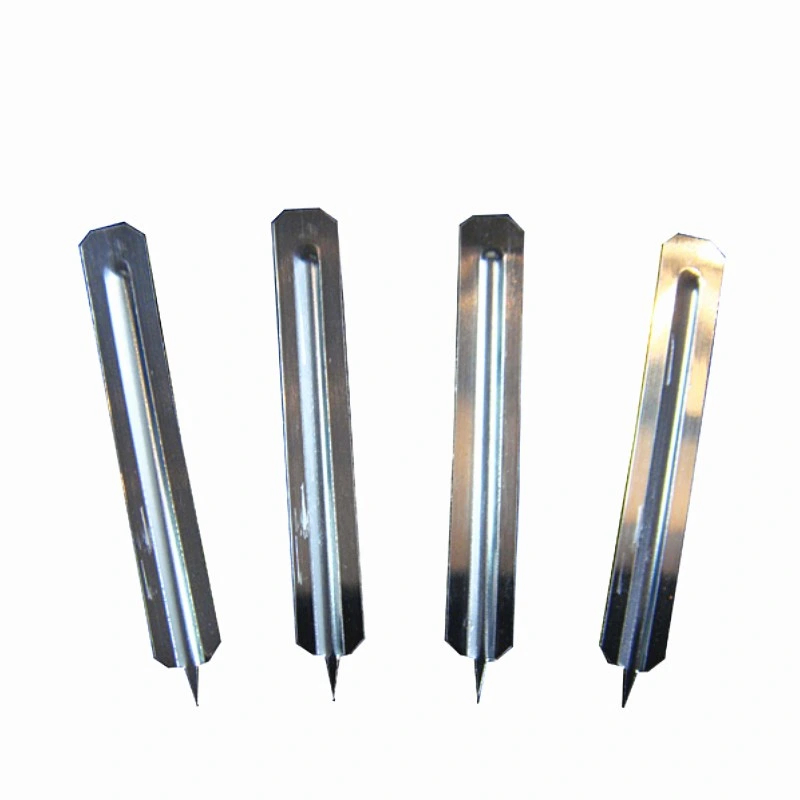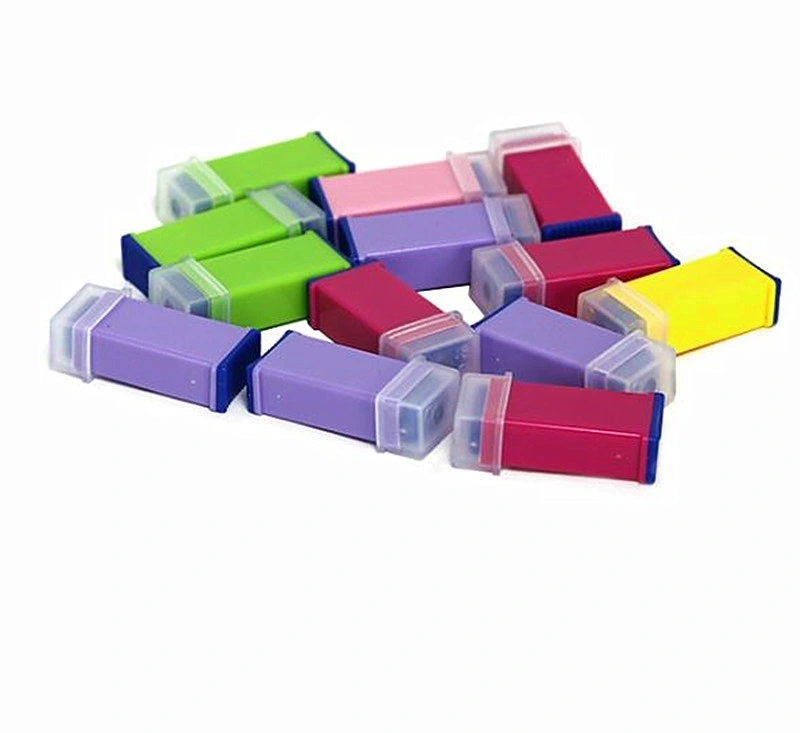 User safety:needle is fully shielded before and after use.
Patient safety: gamma irradiation, needle protected by safety cap,Built-in needle protection system.
Easy handling: easy to use button operated design, only two or three step operation, requires minimal training for new users.
Patient comfort: tribevel and highspeed delivery and penetration method minimizes patient pain and clinician error.
Sterilization: needle tip is sealed with cap through injection moulding
Efficacy:variety of point configurations and penetration depths to suit most capillary blood requirements.
Application:blood glucose and other in diagnostic tests.
Protection:protect the healthcare professionals from the risk of HBV,HCV,HIV