China Factory Medical Syringe Pump Price/portable syringe infusion pump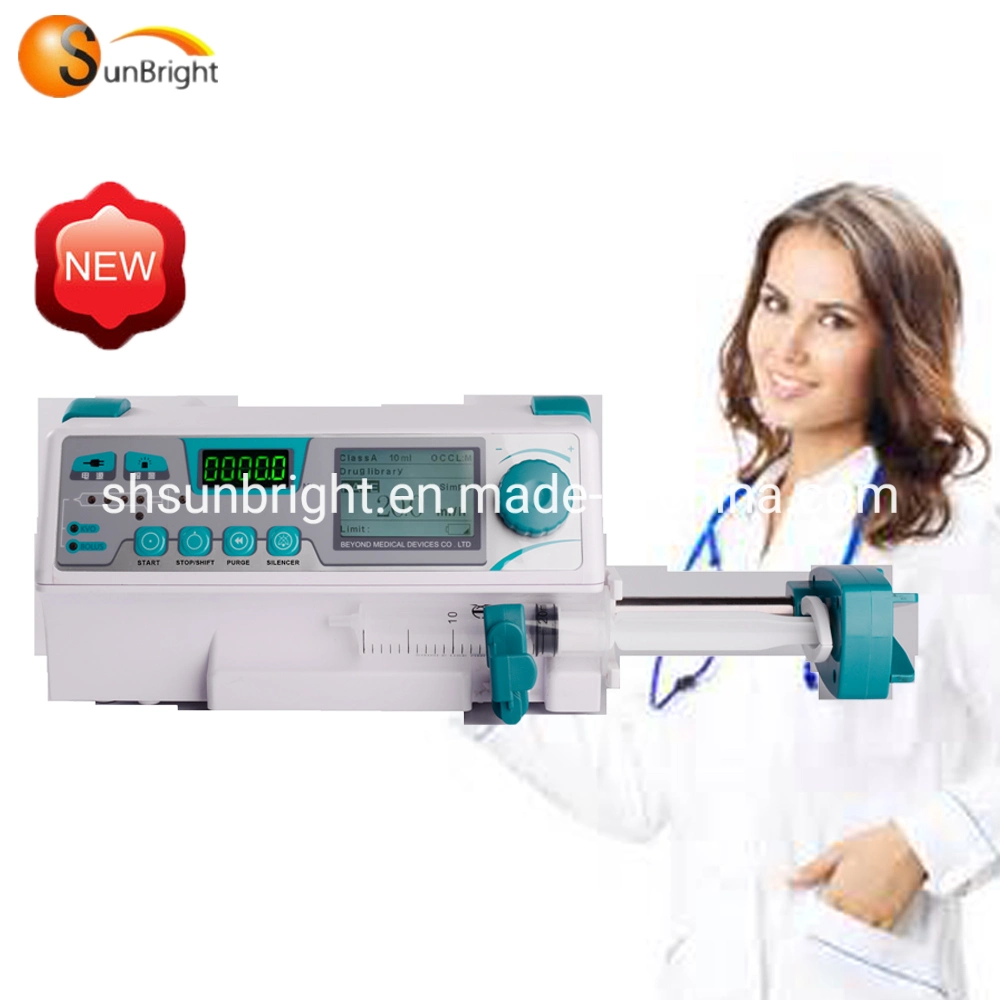 Sales points
1. 4.3 inches Large LCD screen, with different colors show.
2. With LCD backlight, can use in various lighting conditions.
3. Time display, convenience for show and time memory.
4. Simultaneous display: Time, Battery, Injection State, Mode, Speed, Injection volume and time, Syringe Size, Alarm sound, Block, Accuracy, Body weight, Drug, dose and liquid amount
5. Remote control function, can adjust speed, time, volume and drug amount directly, easier operation, save doctor and nurse's time
6. Advanced technology, mainly based on Linux system, more safe and steady. All technical are designed by ourself, further update is available.
7. Multi injection modes: V mode, T mode, and body weight mode
8. Alarm: including all abnormal conditions alarm system, with visible, audible and details show on the screen.
Technical Specification
Rate Range
50ml syringe : 0.1 to 1800ml/h (0.1 to 999.9ml/h step :0.1ml/h
30ml syringe :0.1 to 900ml/h 1000-1800ml/h step : 1ml/h)
20ml syringe :0.1to 600ml/h
10ml syringe :0.1to 300ml/h
Volume Limit
0.1 to 1999.9ml(step: 0.1ml)
Accumulated Volume
9999.9ml(step: 0.1ml)
Accuracy
Within±2%
Purge Rate
50ml syringe: 1800ml/h (Bolus rate: 1200ml/h)
30ml syringe:900ml/h (Bolus rate: 600ml/h)
20ml syringe:600ml/h (Bolus rate: 400ml/h)
10ml syringe:300ml/h (Bolus rate: 200ml/h)

Alarm
Liquid volume nearly alarm, Liquid Injection Finished Alarm, Doses injection finished Alarm, Occlusion Alarm, syringe off Alarm, syringe non-installed correctly alarm, Low battery alarm, Power off Alarm
Occlusion
Three levels for Occlusion: High, Middle, Low
KVO Rate
0.1to 5ml/h (adjustable, step: 0.1 ml/h)
Fuse
F1AL/250V("F"indicate fast, low breaking capacity), 2 pcs(installed inside pump).
Power supply
100 to 220V,50Hz, Built in Rechargeable battery, 11.1V,Capacity ≥2000mAh;
After charging 10 hours, it can work at 5ml/h(GB 9706.27 to 2005 average rate)about 4 hours.
Working Surrounding
Temperature:5°C to 40°C
Humidity:20% to 90%
Storage Surrounding
Temperature :minus 30°C to 55°C
Humidity : ≤95%
Atmosphere Pressure
860hPa to 1060hPa

Safe Class
I Type CF devices , Internal Battery, Intermittent Load Continuous working
Size
280*210*130mm
Weight
2.2Kg
Accessories
Pump, Remote Controller, Power line, user manual, Guarantee card, Certificate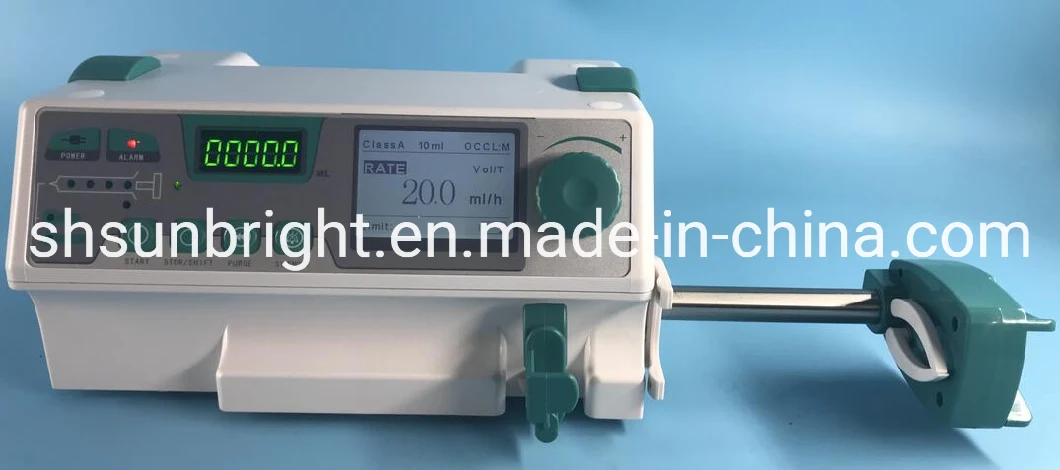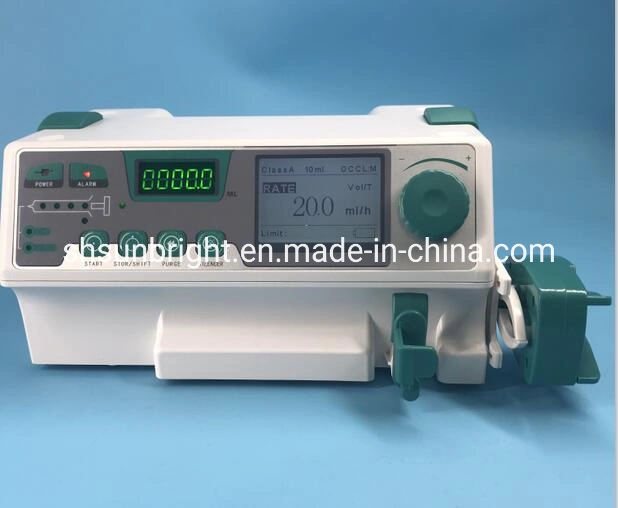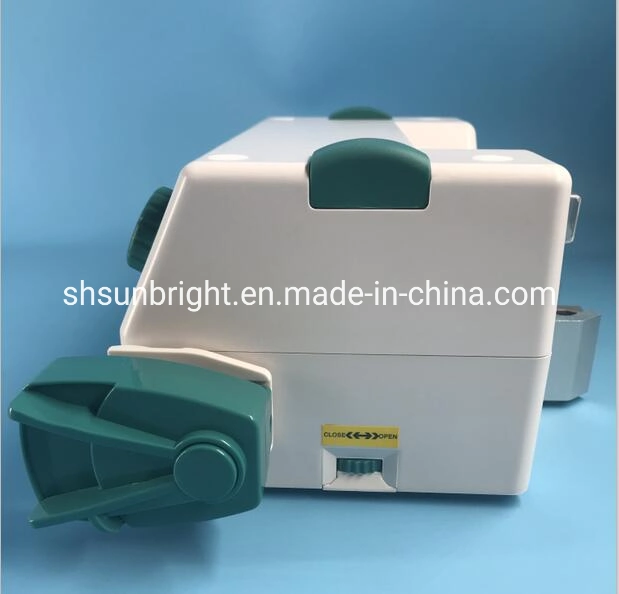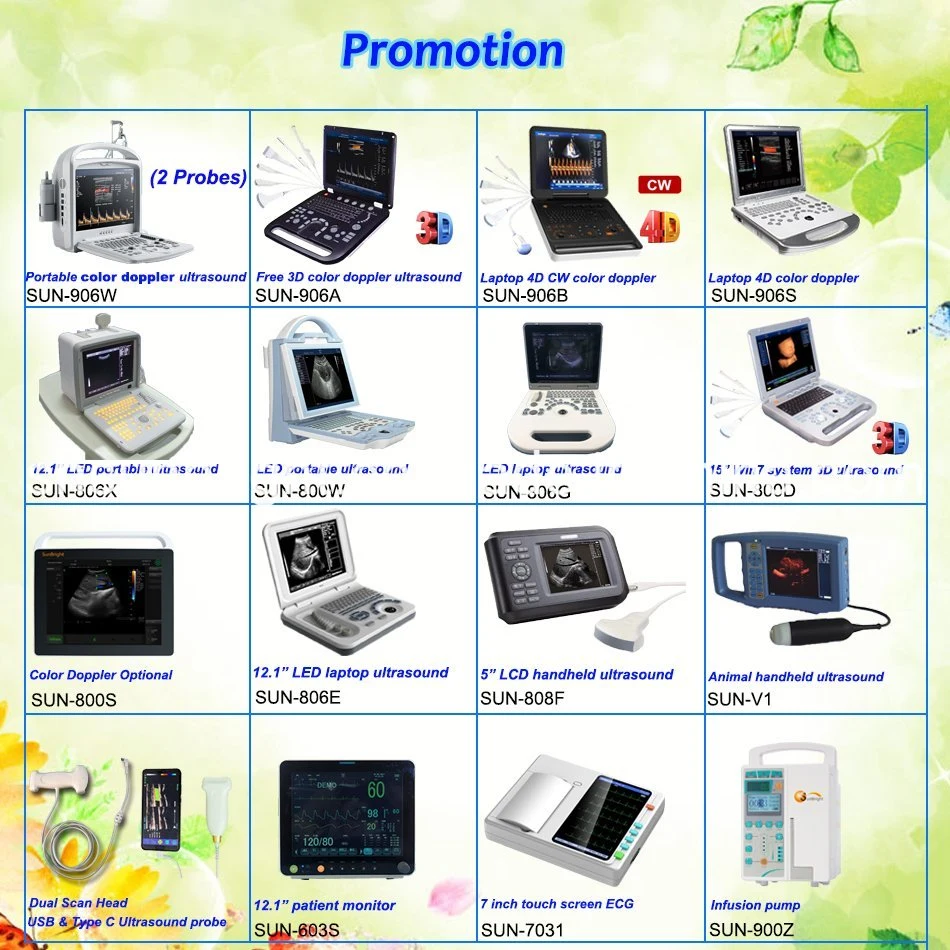 Packing and shipping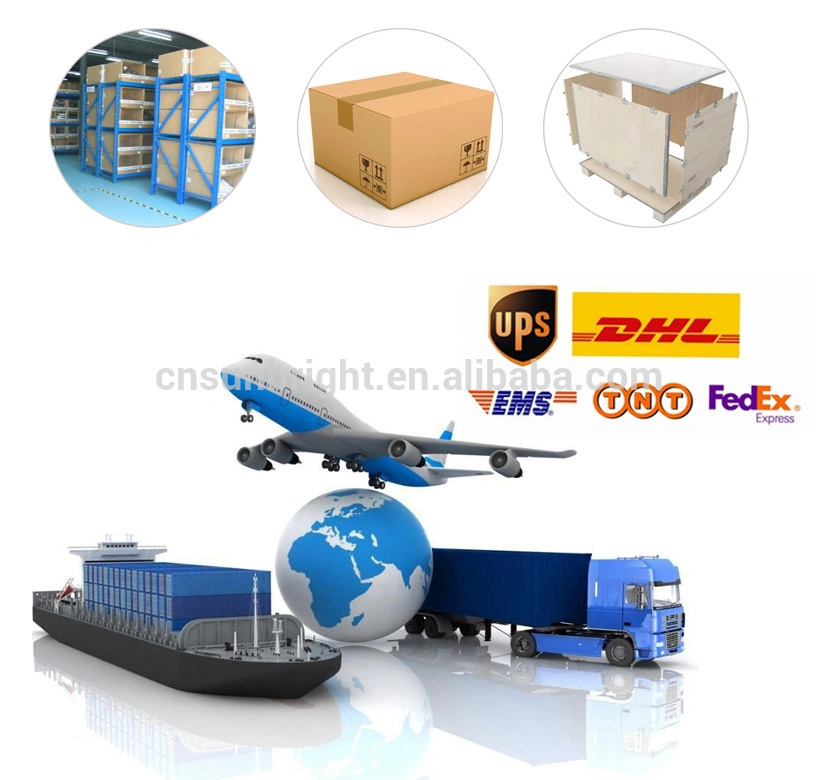 1. Package: double carton boxes
2. Port: Shenzhen China, Shanghai China
3. Delivery time: 3-5 working days after receipt of payment

Our Advantages: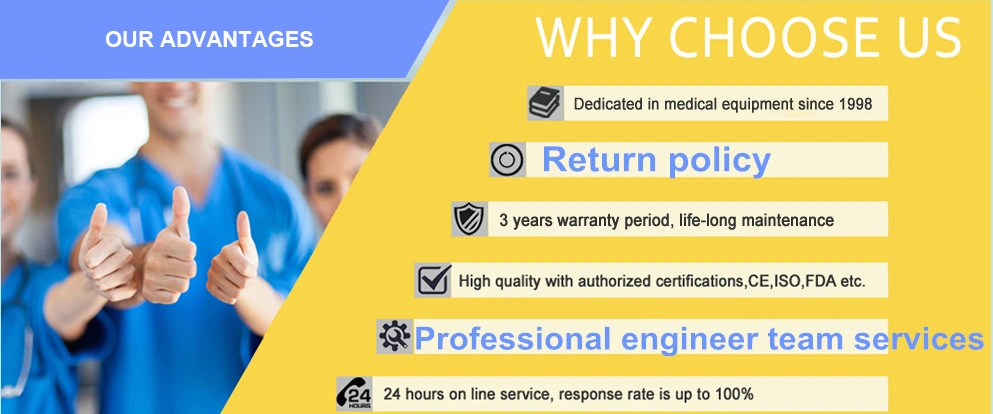 Certificates: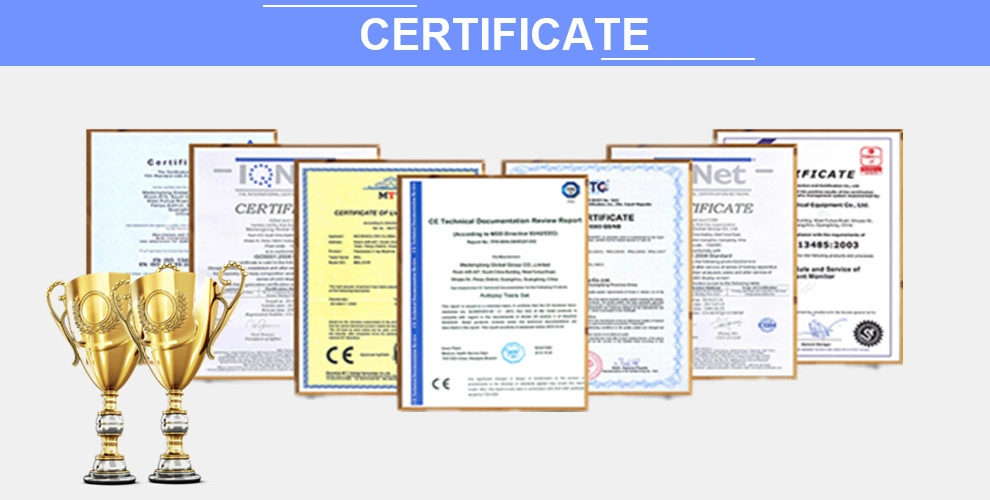 Payment terms
T/T in advance, MoneyGram, Trade Assurance, Western Union, Escrow, Paypal, Credit Card!




Company information: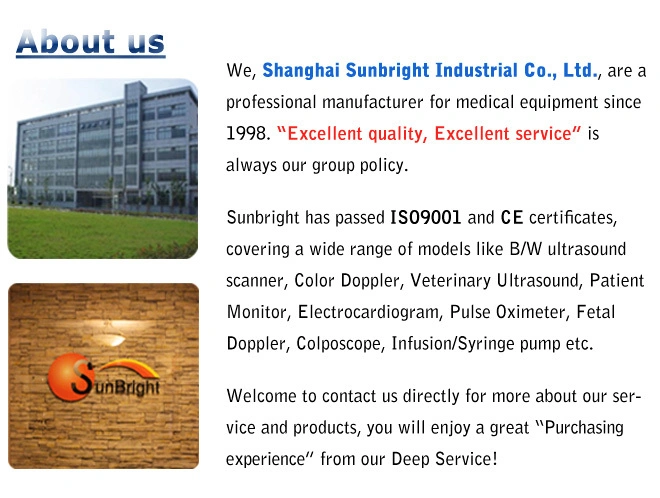 Exhibitions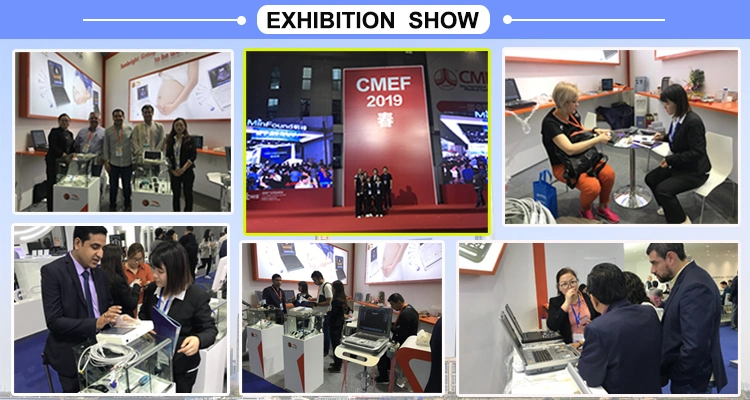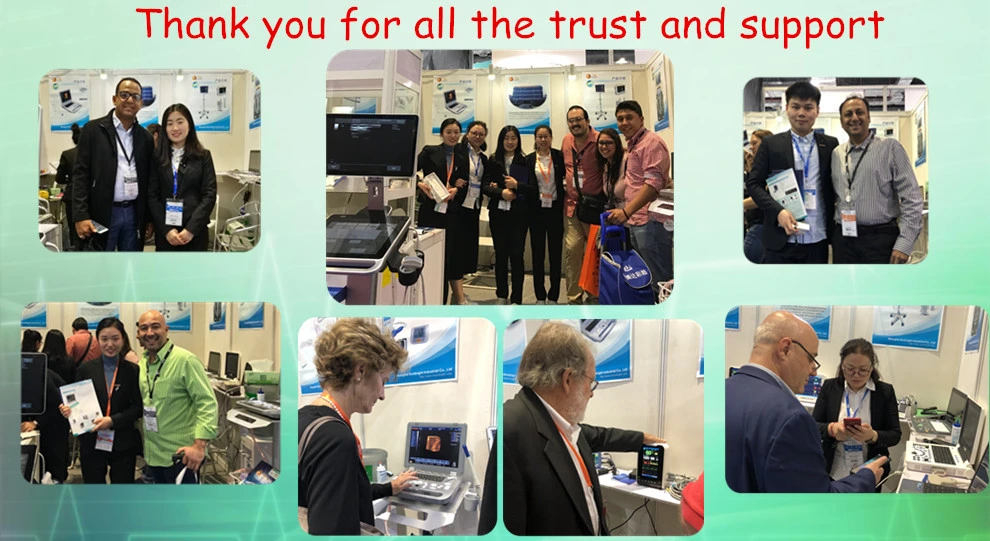 Welcome to contact us!