SY-G080 Medical Cheap Syringe Pump Double-channels Syringe Pump

Feature of Syringe Pump:
*Double-channels(multi-channels), sub-rate injection.
*Four kinds of injection modes: Rate mode, Time mode, Body Weight mode, link mode.
Innovative design of outer appearance gives a strong sense of science and technology.
*Double CPU makes the process of injection safer and more reliable.
*The use of TFT color LCD makes the screen display more remarkable.
*Digital menu, easy operation; functions fully meet the clinical demand.
* Integrative pump device makes more smooth operation and easier installation and maintenance.
*Brand-new STM32 ARM-Cortex M3 platform, optimized circuit design, operation rate more faster and stable.
Ample and user-friendly indicator information; accurate and complete alarm information to ensure safe injection.
*Unique wireless infusion supervision function, achieving accurate infusion and synchronization infusion supervision to patients.
Specification of Syringe Pump :
Max. injection rate

1500ml/h

(Different injectors

have different maximum rate.)

Accumulated volume

0.1ml~999.9ml

Max. size of outer shell

320 mm×200 mm×110 mm

(length×width×height)

Injection accuracy

±3% ( up to +1% after calibration.)

Applicable injectors

5, 10, 20, 30, 50ml

Injection increment

0.1ml/h

Battery

AC 100~240V,50/60Hz

Volume limit

0.1ml~999.9ml

Battery recharge

Rechargeable Lithium

Polymer battery, 7.4V, 1600mA

Classification

ClassII, Type BF

Max.

power consumption

Single-channel works for

continuous 5 hours at the rate of

25ml/h after fully recharged; double-channels

works for continuous 3 hours

at the rate of 25ml/h after fully recharged.

Range of flow rate

5ml injector: 0.1ml/h~100ml/h

10ml injector:0.1ml/h~200ml/h

20ml injector:0.1ml/h~400ml/h

30ml injector:0.1ml/h~600ml/h

50ml injector:0.1ml/h~1500ml/h

Bolus rate

5ml injector: 100ml/h

10ml injector:200ml/h

20ml injector:400ml/h

30ml injector:400~600ml/h (adjustable)

50ml injector:400~1500ml/h(adjustable)

Alarm information

Near completion, completion,

OCCL., injector off, low voltage,

No AC Power supply, communication

error, link abnormal, pump stuck, reading error

of the parameters, etc.
Picture of
Syringe Pump
: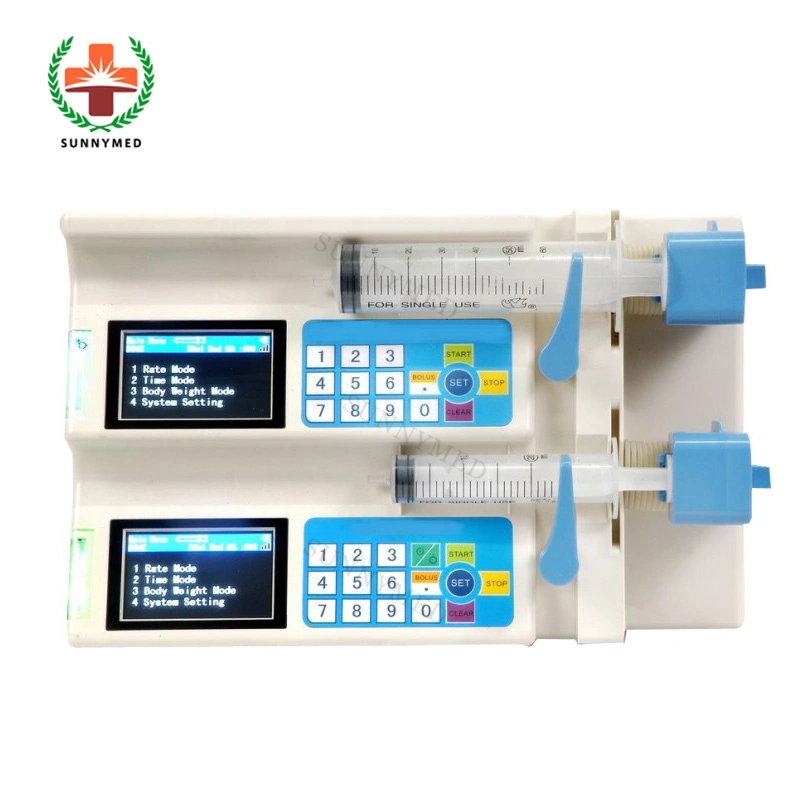 Other related products/Main products: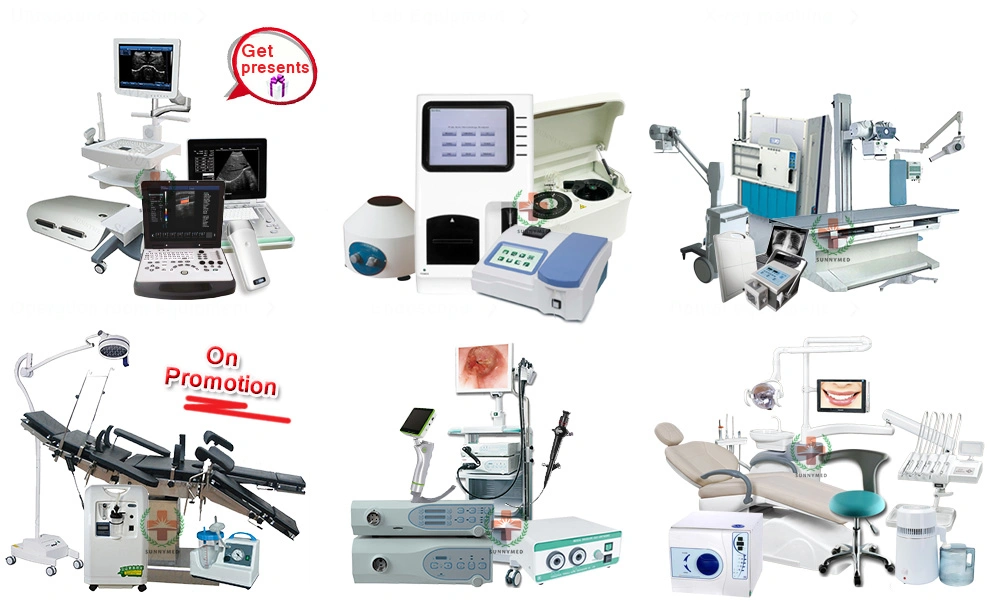 FAQ:
Q: How to purchase your products ?
A: You can contact with us and purchase from our company directly. Normal procedure is: offer, sign contract, payment and shipment.

Q: What's the warranty for the products ?
A: The free warranty is one year from the date of commissioning qualified. However, we will still provide good after-sales service after warranty period.

Q: Can we visit your factory ?
A: Of course, welcome to visit our factory if you come to China.

Q: How long is the validity of quotation ?
A: Generally, our price is valid within one month from the date of quotation. The
price will be adjusted appropriately as the price fluctuation of raw material in
the market.

Q: What's the production date after we confirm the order ?
A: This depends on the quantity. Normally, for the mass production, we need about
7-10 days to finish the production.