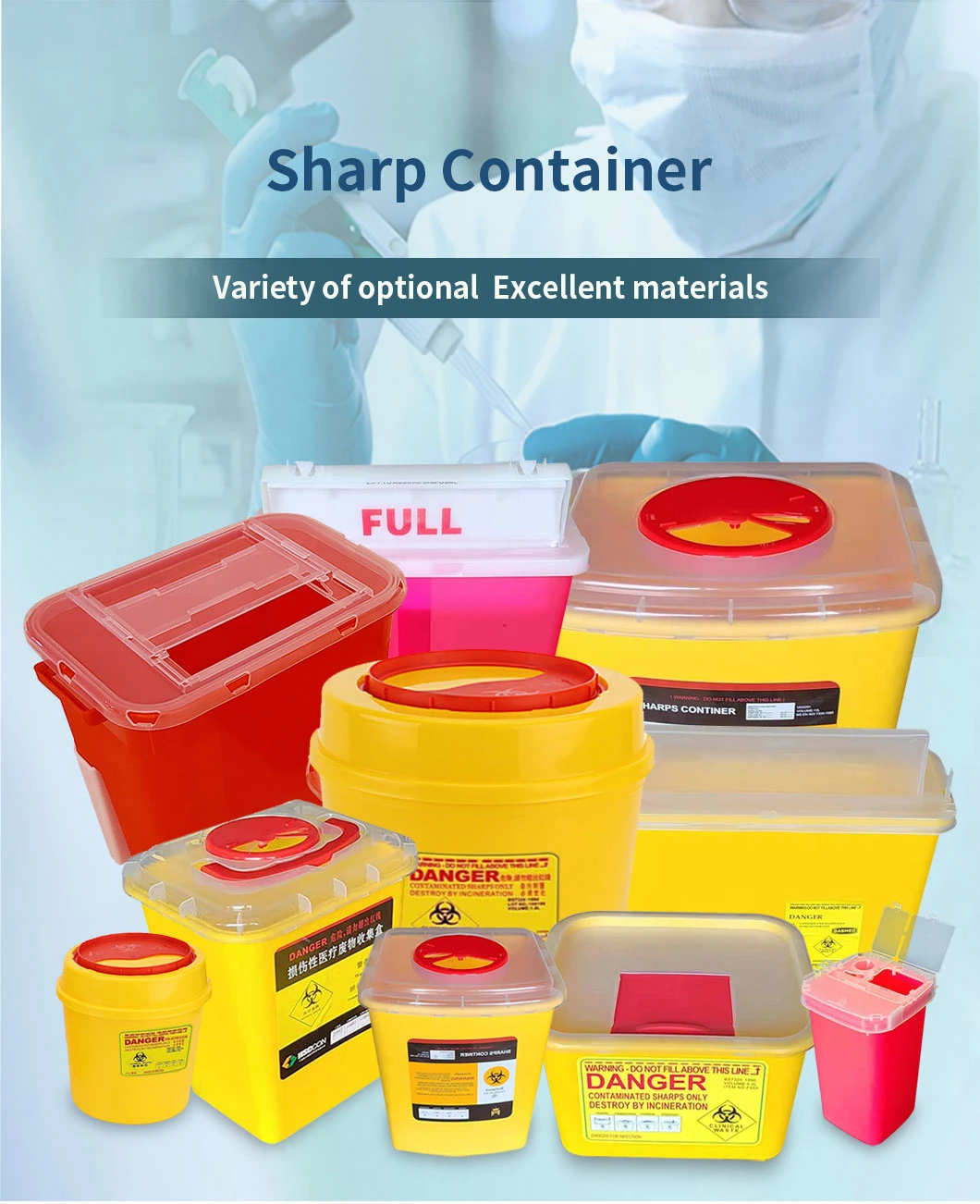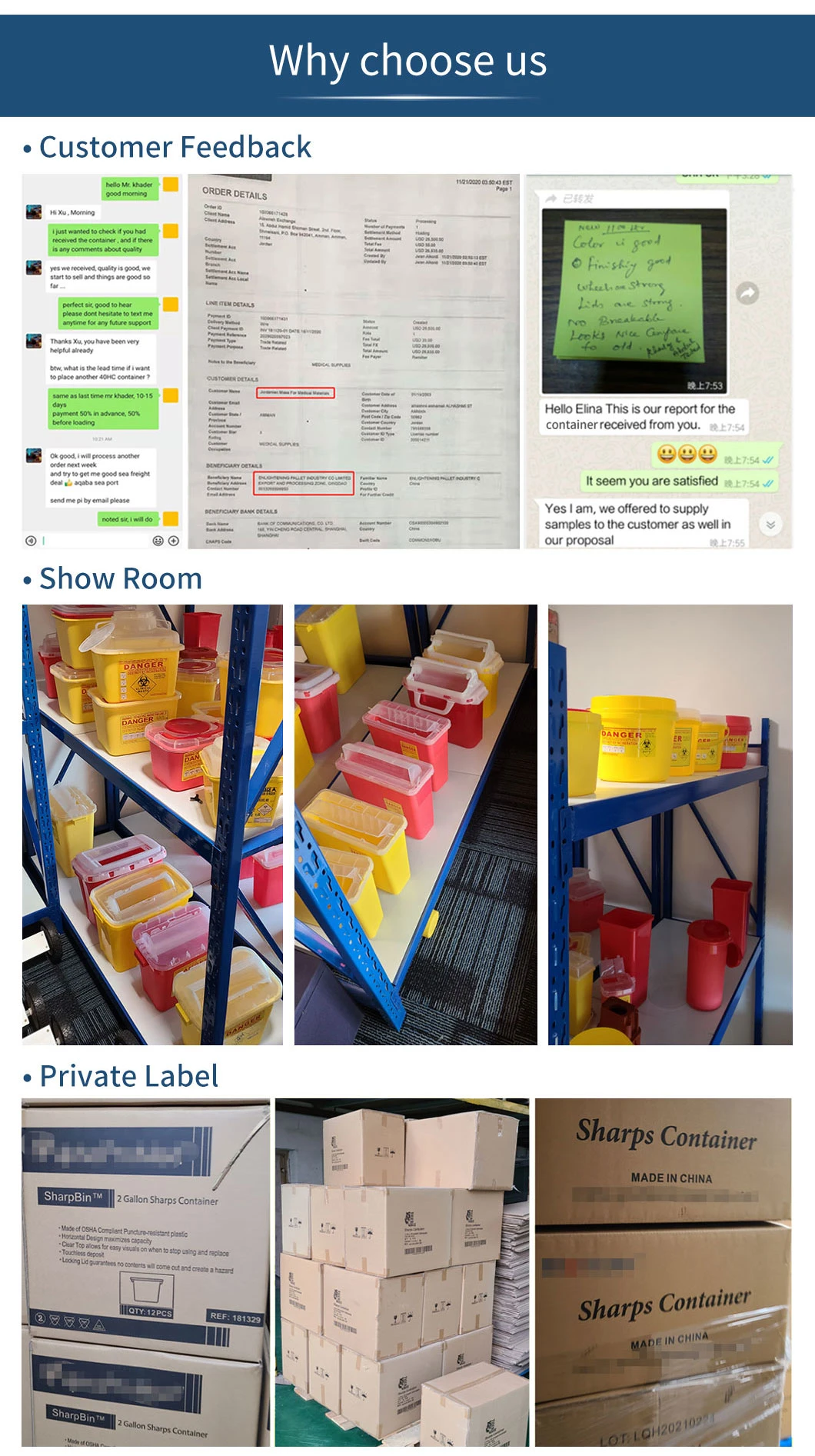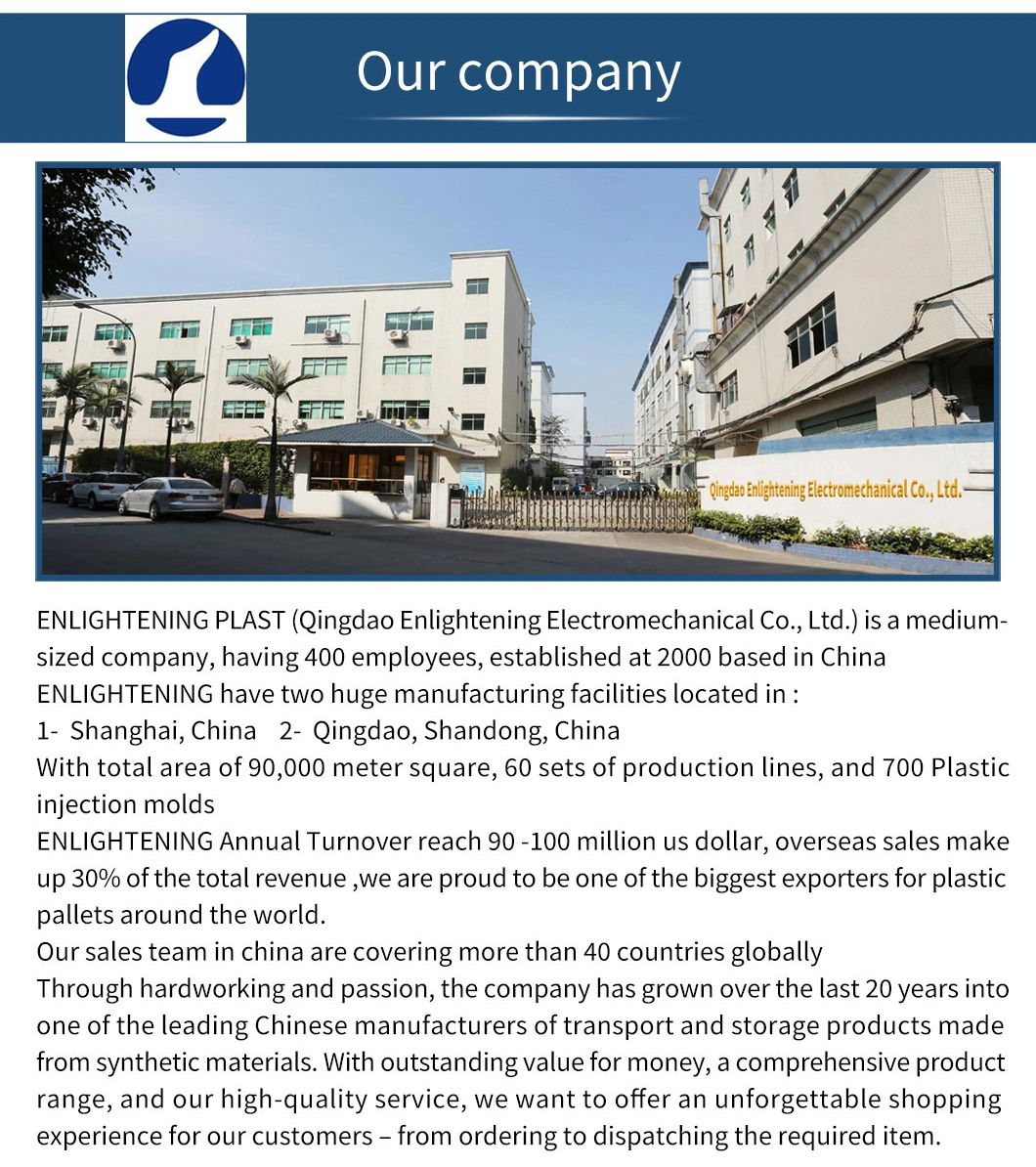 ENLIGHTENING PLAST (Qingdao Enlightening Electromechanical Co., Ltd.) is a medium-sized company, having 400 employees, established at 2000 based in China.
ENLIGHTENING have two huge manufacturing facilities located in :
1- Shanghai, China 2- Qingdao, Shandong, China
With total area of 90,000 meter square, 60 sets of production lines, and 700 Plastic injection molds.
ENLIGHTENING Annual Turnover reach 90 -100 million us dollar, overseas sales make up 30% of the total revenue ,we are proud to be one of the biggest exporters for plastic pallets around the world.
Our sales team in china are covering more than 40 countries globally.
Through hardworking and passion, the company has grown over the last 20 years into one of the leading Chinese manufacturers of transport and storage products made from synthetic materials. With outstanding value for money, a comprehensive product range, and our high-quality service, we want to offer an unforgettable shopping experience for our customers - from ordering to dispatching the required item.